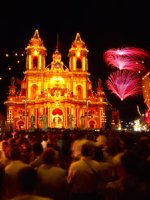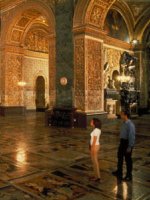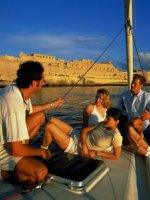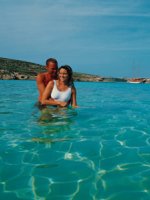 Malta is the perfect place for a romantic 1-2 week holiday or even a weekend break as it is only a 3 hour flight from the UK.
The weather is warm all year round and there are plenty of interesting and exciting things for couples to do.

You can enjoy a romantic trip in a traditional Greek style rowing boat or cycle around the myriad of beautiful country lanes. The more adventurous couples can even try scuba diving, windsurfing or rock climbing.
Of course there are also fantastic cultural riches to enjoy.

The National Museum of Fine Arts, St John's Cathedral (home to Caravaggio's masterpiece, the Beheading of St John) Admiralty House, the Palace Armoury are just some of the amazing sights to see.
If you would like to experience a romantic holiday in Malta then our luxury break would be perfect for you. Enjoy a 5 star hotel and flights from the UK for as little as £300 per person for a weekend break and £600 per person for 7 days. As well as flights, bed and breakfast it includes a complimentary treatment for each person in the hotel's luxury spa centre. For more details please call one of our expert advisers on 0845 123 2955 of fill in our form on the right.