We are experts at planning the perfect train holiday in Peru. We can help with a quick trip up Machu Picchu or a more comprehensive train tour around places such as Ollantaytambo, Cusco, Puno, Urubamba, Arequipa and more.
Whatever you are looking for just place an enquiry on this page and one of our Peru travel experts will be in touch very shortly to create the perfect trip for you.
Peru is part of the Andean States, which is famous for towering mountains, steep valleys, lush forests and rich wildlife. One of the nicest way to see this incredible scenary is by train. Here you can see everything from the comfort of a luxury cabin.
You can also stop and various points to sample the local sights and culture.
Our experts can advise on the best time to travel, the best route today and can plan the whole trip so that you are just left to enjoy what Peru has to offer.
Complete an enquiry form for a once-in-a-lifetime train journey in Peru!
Inca Rail Journeys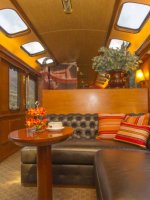 Inca Rail offers 3 different choices of travel, each more luxurious than the last. Book a unique journey today and you won't be disappointed with the service. How does live music, a bar, a gourmet menu and an open balcony sound?
Peru Rail Journeys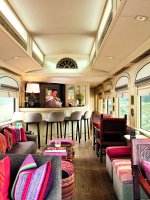 Enjoy travelling through some of the most astonishing scenery in the world by choosing the most luxurious trains in Peru. Breathe in the fresh Andean air from the open deck of the observation car, drink champagne and get together with friends around the grand piano, all this while travelling.