I have over 20 years of experience in the travel industry and have travelled extensively.
I have sold £5 Million worth of holidays and I'm not stopping there!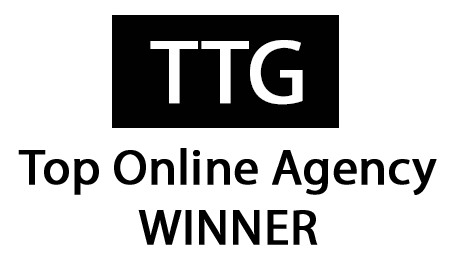 I am part of Holidaysplease because I wanted to be part of a future that puts clients' needs first - a company that reflects my principles of giving my customers the highest possible levels of personal service and independent travel advice.
The unique concept of having your own Personal Travel Advisor means completely unbiased advice and every whim catered for from a simple luxury vacation to a complex tailor-made itinerary.
If you would like to receive more information or have an enquiry for a luxury vacation tailor-made to your requirements including special offers please email me with your requirements and as your personal travel planner I will prepare your personal proposal.
Contact me today!
Email: nichola@holidaysplease.com
Phone: 0114 232 5162
Customer Reviews
"Nichola was amazing, she gave us a few options and was also patient with us. Never hounded me few times a day to book like other travel agents. Even though the quote was slightly higher than others, I purely went with Holiday Please due to their customer service and professionalism. I am sure that my holiday will be stress free. Thanks!"
- Shameela, October 2019
"I have used Holidays please (Nichola) a few times and she has always given her 'all'. I have had a problem with my upcoming holiday and Nichola has saved my sanity in sorting out my problem. I can honestly recommend them."
- Rena, February 2020
"Nichola has just booked us a family holiday to Mauritius. She has been extremely helpful, friendly and professional throughout. I will definitely come to Nichola in the future."
- Clare, July 2020
"We have enjoyed the Service provided by Nichola on several occasions and she has been first class throughout - She has creatively put together a personalised Agenda for two extensive Holidays in both Latin America and Africa. Nichola has always responded to us, has been accessible and a pleasure to deal with. Having both Confidence and building a personal relationship with our Agent is important to us with our Travel plans. Thank you Nichola."
- Paul, January 2021
"Nichola has always found me the best deals at a realistic and competitive price. Great hotels in great locations. Quite often they are ones that I have not thought of looking at but turned out to be a fabulous holiday"
- B Smith
"We have been delighted with the way in which you have looked after us in arranging our holidays with excellent attention to detail.
This is a very difficult time for everyone in the travel industry, but we hope that good, efficient, trustworthy and conscientious operators like yourself will overcome the current difficulties and be able to flourish again."
- Mr & Mrs Samain
"I found your service really good, your advice and knowledge being very good. You were able to obtain all the information I requested on various Islands I was interested in travelling to. I would recommend your service to friends and family when they are looking to travel again."
- M Tunbridge
"Instantly Nichola gets to grips with what we like as a family and on every occasion has delivered us a holiday that has far exceeded our expectations. She also offers little nuggets that make our holidays even more special, like including a Mekong River trip whilst in Vietnam or suggesting the best way to travel from one hotel stay in St.Lucia to another was by speed boat and she wasn't wrong, it was amazing. She always offers a good choice with varying budgets but ultimately she knows exactly what we are looking for. She invests lots of time exploring what's important to us and gives us a holiday to remember. Her attention to detail is outstanding and her love of her job shines through with passion and enthusiasm."
- J Pierce
"Thank you for a wonderful holiday, I asked for recommendations, and Nichola came up with many suggestions, with no pressure .
Very friendly service, have and would recommend."
- Gillian
"Just a line to say a big thank you to Nichola who has helped my partner and me for a number of years with arranging our annual Maldives trip. Hopefully we will get away again either later this year or next....who knows? I also recommended Holidays Please to a family member who went on to use them to arrange their honeymoon (which they eventually went on after having rescheduled the wedding twice due to COVID). They couldn't have been happier with the help they received which was second to none. Thank you so much and we look forward to travelling with you in the not too distant future."
- Brahmmy
"I was helped in organising a bespoke trip to Rio to watch my nephew take part in the Rio Paralympics! Flights to and from the UK and accommodation on Copacabana were perfect and at the best price possible. I will always be grateful for the help in organising the trip and the excellent service, nothing was too much trouble for Nichola. We're hoping to go to Tokyo should spectators be allowed... fingers crossed"
- Jayne
"I would like to endorse the quality of service of Yes Please Holidays. We have booked luxury holidays with them in the past and have a new booking reserved for the end of this year. Their agents, especially Nichola, whom we have dealt with for the present booking, has been exceptional. Under difficult circumstances, Nichola has made life palatable with her care and concise assistance. In our particular case, we have had to re-arrange our holiday, due to the covid situation and we were given options to prevent cancellation. Not only do you actually get to speak on your preferences, which is always a great help in choosing your perfect holiday location, but also, dialog on what benefits and activity's you are looking for. Unlike, other booking agents, you know exactly what to expect when you arrive, with no hidden surprises? Another huge benefit if you are looking for a wonderful experience, is knowing where you are sitting on the flights! Before our flight last time around, we had the seat number for our flights both ways. Other companies maybe slightly cheaper, but do you know what you are getting? I would recommend Yes Please holidays to anyone looking for value for money and keen to know that your holiday is stress free and enjoyable."
- Julie