A holiday to Sicily is sure to excite and inspire you. Get in the holiday mood, and prepare one of Sicily's favourite dishes, Sicilian Sausage.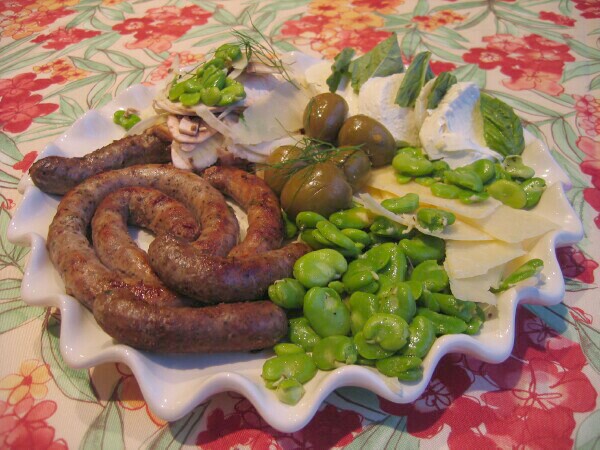 Ingredients
20 pounds pork butt coarsely ground
Crushed red pepper (Optional - for hot sausage)
1/2 cup fennel seeds or to taste
1 head garlic, coarsely minced ( or to your liking)
1 cup grated Pecorino Romano cheese or to taste
3 bunches Italian flat leaf parsley coarsely chopped
1 to 1 1/2 cups cold water -as needed to dampen mixture click for note
Method
Grind pork butt on coarse grind setting. If hot sausage is desired, use
red pepper flakes in pork mixture.
Mix in fennel seeds, garlic, Romano cheese, parsley, salt & pepper to
taste. Mix well to insure all ingredients have been well distributed in
meat. Do not be afraid to use ample fennel seed as this is the good
burst of flavor when eating the sausage.
The sausage meat can be stuffed in sausage casing or made into
patties.
Variations Add to meat mixture above:
5 pounds or more (not to exceed 10 pounds) beef coarsely ground.
chopped green, red or yellow bell peppers to taste
chunks of your favorite cheese to taste
Add one or all of the above to sausage mix.
Experiment: you can add
anything that you feel will satisfy your own personal taste.
Be sure you add enough ingredients for the amount of sausage mix you
have made and mix together well.
Use only coarsely ground meat, this gives the sausage that bite and
tooth Sicilians love.
favourite wine
Serve with a glass of Sicilian Red Wine, a favourite being

Donafugato produced by Etna Wines.