This incredible country has a breath-taking landscape, filled with mountains, rainforests, waterfalls and lagoons, offering nature-lovers the perfect tropical paradise to explore.
Mauritius has an array of nature-inspired activities to be enjoyed by all ages, ranging from scuba diving to zip-lining through the tree tops. For a truly picture-worthy day out, visit the Mauritius National Botanical Garden and explore a world of exotic flora and fauna.
Children will love a visit to the Kids Adventure Park, where visitors are given the opportunity to take part in a great number of exciting activities, including riding mini jet skis, visiting a mini farm or even to explore an activity course in the tree tops!
Those looking for a romantic day in the Mauritian wilderness will be enchanted by the various waterfall walks and hiking trails, leading to extraordinary island views. Alternatively, visit the Ebony Forest, an incredible conservation project which aims to both inspire and educate locals and tourists alike!
If you wish to be inspired by nature throughout all elements of your holiday to Mauritius, there are a variety of resorts which focus on incorporating the local environment into the design of the hotel, ensuring tranquillity and an immersive nature-based experience.
Are you looking to immerse yourself in nature on a holiday to Mauritius? Place an enquiry today and allow one of our Personal Travel Experts to gather some quotes!
Recommended hotels in Mauritius for nature-lovers:
Mauricia Resort and Spa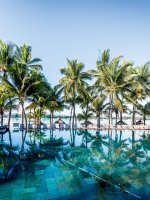 Step out from underneath the emerald palms and onto golden sands in this exceptional beachfront resort. If your perfect holiday to Mauritius involves lying next to the pool, scuba diving in turquoise waters or even taking part in extreme water sports, then this hotel is perfect for you.
Canonnier Beachcomber Golf Resort & Spa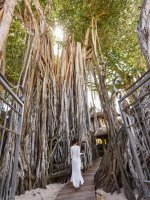 Winding paths guide you through the tropical landscape of which this resort has made the effort to preserve. With rooms furnished to reflect the natural beauty of the resort's surroundings and refreshing shade provided by an abundance of palm trees, the Canonnier is the perfect escape from the everyday.
Learn more about the Canonnier Beachcomber Golf Resort & Spa HERE!